2016 – Reviewing A Year With Friends
Dear friends of Friends
Please join us in looking back at just a very few of the highlights of twelve months during 2016, saving lives and building futures!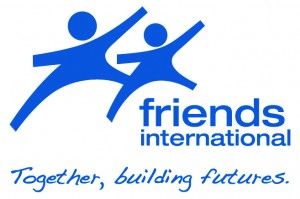 JANUARY – ChildSafe is a runner-up in the finals of the UNWTO World Tourism Awards, and 3PC partners were really busy with trainings and partner meetings
FEBRUARY – following an earlier fact-finding visit to Friends, the issue of sham orphanages in Cambodia goes political in Australia and in Europe our friends in Friends France organized a great fundraising event
MARCH – in Bangkok, Thailand, preparations were well under way on new training restaurant Khanun and we all enjoyed the many talents of the Mith Samlanh students in the first of their quarterly shows for the year at Club Friends in Phnom Penh
APRIL – We learned how beauty training is building a future for one young woman, and all about our newly launched initiative, 'Futures'
MAY – We caught up with the Friends team in the teeming city of Jakarta, and celebrated the launch of a new TREE Alliance restaurant in Myanmar
JUNE – We presented to a 'Community of Good Practice' in the Congo, and had lots of creative fun fundraising with Lego in Phnom Penh
JULY – EXO foundation became the first ChildSafe certified global tour operator, and 3PC were out and about training in communities across Cambodia – we also said 'hello' to Pook Look
AUGUST – we worked with a young Australian filmmaker on this great awareness-raising video about orphanages and signed collaboration agreements with the Thai authorities for  even better collaboration on child protection
SEPTEMBER – Big changes and new initiatives were in the news from Siem Reap, and we highlighted some great work from Peuan Mit in Laos certifying ChildSafe agents
OCTOBER – We welcomed some new faces among our young Chinese supporters and looked in on Friends Indonesia program once again
NOVEMBER – we caught up with some of the many ChildSafe achievements over the year, in writing and also onscreen in this great video from Wild Asia – and check out Emmanuelle from Friends Suisse receiving their award at the WTM in London
DECEMBER – we learned how food can build futures, and left the year by looking forward to our achievements to come in 2017!
Happy New Year 2017 to all our friends, partners, supporters and readers!