FUTURES in the time of COVID-19
Part One
In Cambodia in 2016 Friends-International (FI) launched a specialized employment project named Futures alongside their ChildSafe Alliance partner M'lop Tapang. Futures provides employment support, including access to job and training opportunities, hard and soft skills acquisition and employment placement and follow up. Targeting youth and adults across all socio-economic levels, including marginalized youth and their caregivers, a growing number of Futures offices located across SE Asia provide ready access to services and opportunities which propel people on a path to a better future and more sustainable life.
The global pandemic of 2020 has impacted negatively upon Cambodia's economy, hitting those who were already vulnerable the hardest. Many families have lost their livelihoods and struggle to make ends meet as a result. Futures plays a crucial role in making sure that the marginalized have a fighting chance to make it through the pandemic crisis through access to sustainable employment opportunities.
Here and in our next two posts are stories from the Futures frontlines showing just how that happens: 
Hope for a Family's Future
This story tells how a mother and child navigate through a broken home, job loss, and COVID-19 with the help of Kaliyan Mith & Futures Cambodia.
17-year old *Rithy previously lived in Boung Donpa Village, Siem Reap, with his single mother and six younger siblings. He dropped out of school in grade 7 to help his mother with her part time job cooking for weddings.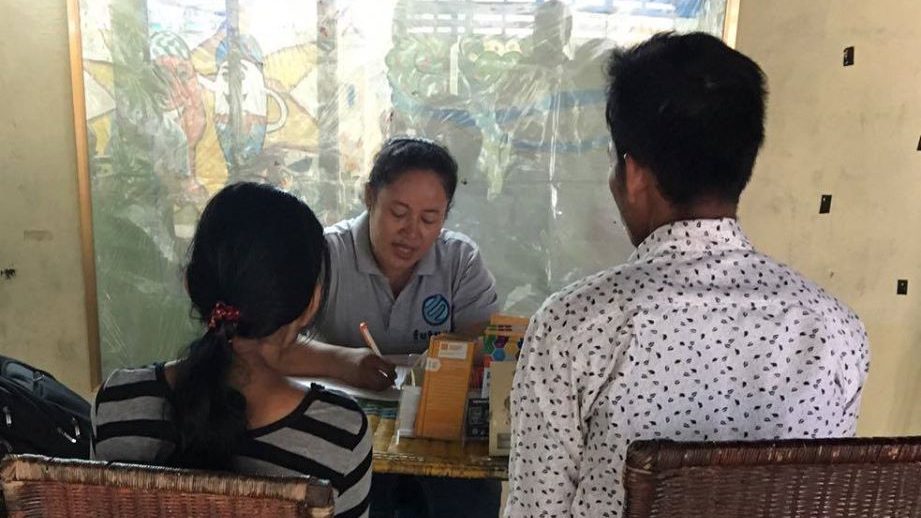 He was referred to Kaliyan Mith, the FI program in Siem Reap, by our partner Cambodian Women's Crisis Center (CWCC) via the ChildSafe Hotline. Following assessment by the Futures Office, he enrolled in the local Marum restaurant hospitality vocational training. He began training there on 25th February 2020.
The Pandemic Impacts
However, on 9th March 2020, Kaliyan Mith closed all vocational training centers in response to government COVID-19 regulations. Rithy and his family were very worried. His mother had lost her job and the family had less and less money. His mother could no longer afford food for them all. Unfortunately, three of his brothers had to move away to be taken care of by relatives.
Kaliyan Mith followed up with all their students, including Rithy, providing emergency support such as food to those in need. Support also included hygiene materials and education on prevention strategies such as hand washing and social distancing. Rithy's mother was really happy after receiving the food support, telling our social worker;
'Now I can have enough food to feed my children and can survive our life, many thanks to Kaliyan Mith'.
The Futures Office came in to help Rithy's mother secure a job as a cleaner, so she can now support her family again. Rithy met with the Futures Self Employment Officer for career counselling and with the support of the Futures team he is starting a local food cart selling fried rice, noodles and meatballs. He hopes to earn enough money to bring his brothers back home and help his mom support his family.
In Part Two of this blog, we follow the stories of two female students supported by the Futures project.
[The Futures project in Siem Reap is very grateful for funding support from Credit Suisse APAC Foundation, the Fossil Foundation, the Pierre Bellon Foundation, ECPAT Luxembourg, the International Monetary Fund, and Ville de Geneve]
*Name changed to protect privacy