Dreaming big and achieving dreams
Wow! Our latest 'Dreams by Moms' campaign got a lot of interest and raised $30,000! That's twice as much as what we were hoping for and will make a tremendous difference for many mothers and their families.

Every day, our social workers go and meet marginalized children wherever they are: on the streets, in communities, in prison…but no long term change is possible without involving the parents and their communities. That's why we also work with parents and caregivers to find sustainable solutions for them to become independent and able to provide for their children.

Regaining hope in the future
We met Chouma* through one of her son's, when our team was on street outreach. He fled from home and was living on the streets, begging and selling souvenirs. We provided him with a temporary shelter and after a few weeks of building trust and relationship, he agreed to take us to his family so we could understand his situation and help him to get out of the streets.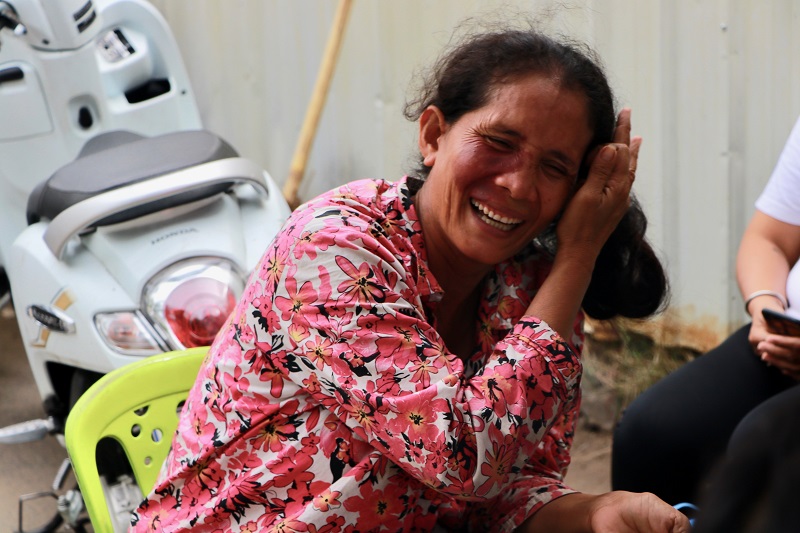 Chouma is the mother of 8 children aged between 6 and 26. She's the only provider for her family: her husband was a former soldier and lost his two legs because of a landmine.

Without skills, Chouma's only way to earn money was by washing clothes and doing chores for her neighbors. It was not enough to pay for food, rent, utilities and her children's studies. The lack of income pushed her children to beg for money. We provided counseling sessions to Chouma and supported her to start a business so she could increase her income. She's now selling drinks and soup to commuters on the side of the road, not far from her house. Chouma's quick business success and eldest daughter finding employment in a beauty salon meant the family were able to purchase a small wooden house and motorbike.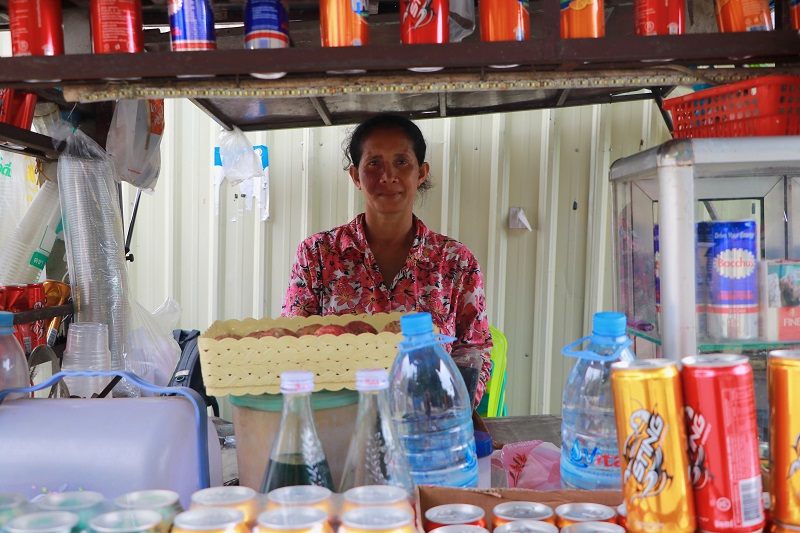 The importance of education
A big part of our job as counselors for families is to raise awareness about the importance of education for their children. Many families are struggling to make ends meet and ask for their children to help in making money. That's usually how children end up begging or selling things on the streets. Our role is to explain why pushing children to work is not a sustainable solution and keeps the family in a downward spiral.
Chouma understood the need for her children to go to school. All were provided with school material and three of them enrolled in our beauty vocational training. One of her daughters graduated from our beauty training and has started working.

"It's very important that my kids get a good education to get better persons. Since Friends is supporting them, they never miss one school day."
Today, Chouma dreams for her daughters to be able to open their own beauty salon. She is confident that they will succeed thanks to the new skills they have. Most importantly, she dreams for each of her children to follow their own dreams.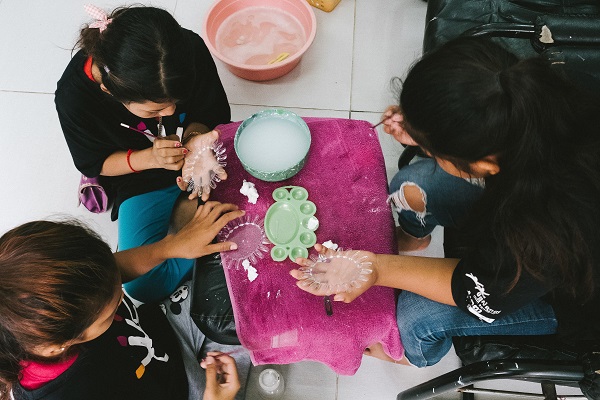 *The name has been changed to protect privacy